Canada is often considered as the dream place for the students. And Toronto is the perfect province for all the international students who plans to take their academic career ahead. A lot of undergraduate and postgraduate students visit the state and even decide to settle here considering its flexible offerings.
If you are about to pursue higher studies in Canada, you are on the right track. To make an easy entry, hire an immigration lawyer without much delay. Over the past few years, there has been an incessant rise in the number of international students in the Canadian universities. Interestingly, according to the report, the Indian students have outnumbered the Chinese students.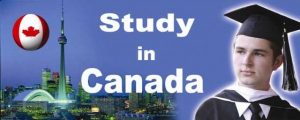 Some More Smart Statistics:
The latest report provided to the global newspaper, the Canadian High Commission in India has showed that in 2018, a total number of 172,000 Indian citizens had Canadian study permit. On the other hand, around 142,000 Chinese students had Canadian immigration permit. This proves that there has been a sharp rise of 300 per cent of the Indian citizens arrival in Canada since 2015.
Key Factor:
The cardinal factors that lie behind the resurgence of more & more number of Indian students are:
Ease of accessibility to open work permit
Higher score in academics
Multicultural
Diverse population
Availability of professional immigration lawyer
Breaking it up, the Indian students after completing their higher studies easily get placed to their desired jobs. Moreover, with the aid of Canada's flexible pathways, they eventually acquire both permanent residence and citizenship.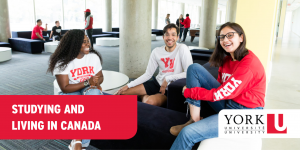 Important Things to Remember:
You must note that the policies offered by the Canadian Government are way dissimilar to that of the policies given by the US. Furthermore, unlike the US, Canadian dollar is a bit more affordable to the international students.
After Education permits:
In Canada, the international students are also awarded as the immigration candidates. However, if you yearn to get the same, you have to meet the following criteria:
Competency in English
Also in French
Integration to large degree into Canadian society
Additionally, to encourage the stay, the Canadian Government also provide the students allowance for a PGWP or Post-Graduation Work Permit. So, after graduation you can still stay in Canada for the next 3 years until you get a job.
This is the concept of open work permit. As an immigrant, you can work with any employer at any time. That is certainly going to be helpful.
Final Thoughts
All you need to hire a proper immigrant lawyer to make it to Toronto. Do a little research to get hold of the best one to make it easier and effortless. However, before selecting the lawyer, make sure to do a thorough background check. Go for the one who has proven years of expertise. Also, make sure you go for a lawyer who will be competitive. That's a wrap. Get started to accentuate your academic graph in the most efficient manner.